Leaky Gut, Your Microbiome, and Food Sensitivities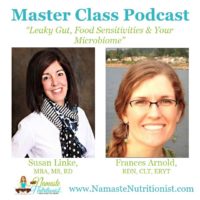 Remember the days when bacteria was decidedly all bad? We used antibacterial soaps in the shower, bleached (or use lysol on) every surface in the home. We used antibiotics much more often than now.
Well, gone are the days of the indiscriminate war on bacteria. Now, scientists are vigorously sussing out the differences between good and bad bacteria, and specifically, the roles of each.
We are learning that we need our bacteria to stay alive and well.
You're probably hearing a lot on the internet lately about "microbes" and "microbiome" and "gut health". But what do these terms really mean, and how do they impact your health?
Microscopic life forms, or microbes, are everywhere: in the soil, in the water, on animals, on your skin and inside your body. They live in your nose, your mouth, your digestive tract, your hair, your genitals, your ears, and even your eyes! Microbes cover every surface of our bodies, both inside and out. They outnumber our own cells by about 10 to 1, and there are thousands of species of them.
The collection of your microbes are known as your microbiome. Your microbiome's genes have about 100 times more genes than you have in your own genome! This influences your immune system, your weight, your mood, any food sensitivities or allergies you develop, and much more.
As you can imagine, it's really important to be a host to the nicest, most health-promoting microbes that you can find.
Many scientists view our microbes as a newly discovered organ with much to learn from, as its incredible functions are both complex and essential for life.
In today's episode with Susan Linke,  guest expert on food sensitivities and functional nutrition, we'll cover the following as it relates to your microbiome and gut health:
1.     What is your microbiome, and how does it influence on your genes?
2.     How does this influence "leaky gut", or a permeable gut membrane?
3.     How are the immune system, gut health and depression linked?
4.     How are food sensitivities and microbiome linked?
5.     How is muscle pain triggered by food sensitivities?
Labs mentioned:
Oxford (provides the MRT food sensitivities test)
Spectracell (provides micronutrient panels and much more)
Cyrex
Other articles you may like:
Who is Susan Linke, MS, MBA, RDN: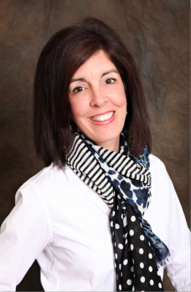 Susan Linke is a registered and licensed dietitian, Certified LEAP Therapist (CLT) and Certified Gluten Practitioner, and a sought-after speaker and lecturer.  She received her MBA from Texas Tech University in Lubbock, TX, and a Master of Science degree in Nutrition from Texas Woman's University in Denton, TX.   She is a member of the Institute of Functional Medicine, and various dietetic practice groups of the Academy of Nutrition and Dietetics including Dietitians in Integrative and Functional Medicine, SCAN,  Nutrition Entrepreneurs, Medical Nutrition Practice Group and Dietitians in Gluten Intolerance Diseases (DIGID).
She is on the advisory boards for the Integrative and Functional Nutrition Academy as well as Oxford Biomedical Technologies, Inc. and is the recipient of the 2015 "Excellence in Practice Award" from the DIFM dietetic practice group.
Susan has received extensive training in immunology, adverse food reactions, and practical application of dietary treatment for chronic inflammatory conditions.
Considered one of the most experienced LEAP therapists in the country, she has spent the last 10 years  training and mentoring thousands of dietitians nationwide who are interested in incorporating anti-inflammatory protocols through food sensitivity testing and expanding their knowledge of functional and integrative medical nutrition therapy.
She is a sought-after speaker and lecturer, having presented at numerous local, state, and national dietetic association conferences, in addition to radio interviews and contributions to magazine articles.
Susan resides in Dallas, TX where she is the owner of an integrative and functional nutrition-based private practice, and also counsels clients through telecommute.  In her spare time, her favorite thing to do is spend time playing with her 3 grandchildren who live in Arkansas.
Podcast: Play in new window | Download