Of course, you've heard the message that veggies are good for you, probably since you were a young lad. Plants contain antioxidants, anti-inflammatory nutrients, and liver-health-promoting micronutrients.
The plant's phytochemicals, or plant chemicals with human health benefits, have extensive potential.
They have impressively powerful actions supporting health, many of which are just beginning to be understood in science.
Some evidence points to benefits that normalize blood pressure, blood lipids, neutralizing free radicals (that cause cell damage), preserve eyesight, and reduce chronic disease risks.
And since eating enough veggies is something many Americans aren't enthusiastic about, I thought I'd help.
Following are some of the tips that I give to my clients.
How to eat more veggies without trying too hard:

Make sure your fridge and freezer are well-stocked with veggies.


Start your shopping in the produce section to fill up your cart.
Add more veggies than usual to your grocery cart
Fill up with 10% more than usual until that becomes your norm. Then boost the amount you buy at each trip by another 10%

Buy into a community supported agriculture (CSA) basket. As you receive regular deliveries of farm-fresh veggies and fruit, you'll have to eat them. You'll find new and creative ways to eat veggies, and you'll discover some that you've never tried!
Shop by the rainbow. Hunting for new veggie colors is fun for kids! Vegetables come in all colors – white, yellow, gold, orange, red, brown, black, purple, blue, green . . .
Try something new. Each week, pick out a new veggie to figure out how to use (this varies according to season). Try a tomatillo, turbinado squash, or purple yam.
Start with breakfast

Add veggies to any kind of egg dish
Make a veggie smoothie
Make a lightning quick kale quesadilla (recipe here)

Add them into your snacks

Roasted veggies (root veggies are especially yummy)
Veggie sticks and hummus
Broccoli or cauliflower, warmed and seasoned as you like
Brussels sprouts, warmed and seasoned with cumin seeds, salt, lemon, olive oil
Guacamole with veggie sticks
Small serving of veggie soup

 Make them easier to consume


You can buy pre-washed containers of leafy greens
Enjoy assorted cut veggies to cut down on prep time
Keep bags of frozen vegetables for later in the week when you've eating your fresh produce
Summertime: Try keeping leftover grilled for quick snacks
Winter: Try keeping roasted veggies or squash around

Maximize their flavor

Seasonal veggies taste better. Just compare the difference between a tomato eaten in summer vs one that is picked in January and shipped thousands of miles.
Cooking vegetables often helps bring out natural flavors and sweetness.
Add fresh herbs, like thyme, parsley, or tarragon.

Keep frozen veggies always on hand. They make for a fast veggie fix at any time of day.
Sprout your beans or lentils. Add to salads. Or place on top of soups
Enjoy sauerkraut or kimchi to season meals. Both come with spice that's oh-so nice.
Add more veggies to soups.
Dress up your frozen pizza in lots of veggies.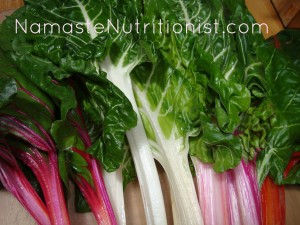 How do you make veggies a bigger part of your life? Add your tips in the comments below.
Sources:
http://www.foodinsight.org/Functional_Foods_Fact_Sheet_Antioxidants
http://www.cancer.org/treatment/treatmentsandsideeffects/complementaryandalternativemedicine/herbsvitaminsandminerals/phytochemicals
http://nutrition.ucdavis.edu/content/infosheets/fact-pro-phytochemical.pdf