The Team


Frances & Mike are hitched. They are known for dorking out together: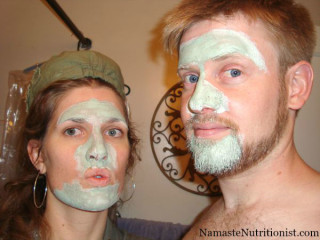 "The Master Herbalist" – Rebecca Potter

Rebecca Potter is a Master Herbalist currently living in Salt Lake City, Utah. She received her Bachelor's Degree from Brigham Young University and her Master's Degree from The School of Natural Healing. Her journey into natural healing with herbs began in 2004, and she hopes to be a lifelong student of the exciting field of herbalism.
She feels passionately about sharing her knowledge and experience with herbs and nutrition with others to empower them to achieve their greatest health potential. She believes the body is constantly working towards wellness and we only need to provide the proper nutrition and tools to aid in this goal.
She is absolutely thrilled to be a part of the vibrant and fun Namaste Nutritionist Team helping you unleash your inner incredible!



Students & Interns:
At Namaste Nutritionist, we believe in collaborating with the next generation of highly-trained nutrition experts. Students and interns are integrated into our team, and often observe client sessions.
Contact:
206.486.5108
Edmonds & Lynnwood, Washington, USA
Snohomish County Registered Dietitian & Nutritionist
Experienced Registered Yoga Instructor (ERYT)