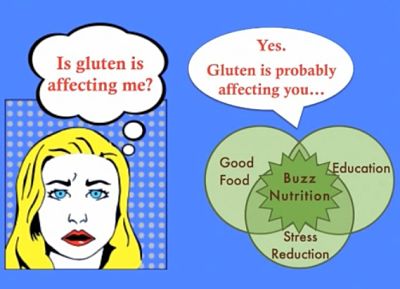 How do you know if gluten is affecting you? Celiac and gluten sensitivity is on a spectrum. In this video, Anne Buzzelli, MS, RD helps you discover the answers to these questions and what you can do about it.
Part 1 of this series is here.
Because I have severe gluten problems with gluten, and I have Celiac genes, I'm passionate about this topic. You can read many of the articles I've produced about gluten here.
#Celiac and #gluten sensitivity is on a spectrum. How do you know if gluten is affecting you? http://t.co/uZ47t7qz4v

— Frances Arnold (@FrancesLArnold) February 25, 2014
{ 0 comments }