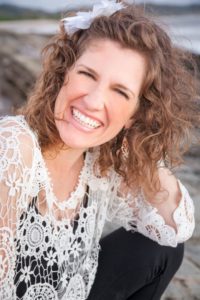 Integrative & Functional Nutritionist
Experienced Registered Yoga Teacher
Everything you've tried (but failed) to feel better and lose weight doesn't work because you don't fit into any old book – you are your own book.
Note: I am on Maternity Leave! =0) You can read about my journey here (we were in the hospital for almost 40 days!) and see why we are overwhelmed by gratitude and blessings here.
Meanwhile, sign up for a free membership so we can stay in touch and you can enjoy lots of wellness goodies from me!
Who am I recommending to cover your nutrition and health needs during my absence?
Functional Medicine:
Sound Health Physicians
www.soundhealthphysicians.com/
Weight Management, Diabetes:
Megan Ellison, RDN, CDE
Digestion, Food Sensitivities & Genetics:
Judi Epstein, ARNP
Reiko Sudduth, MS, RDN
Micronutrients, Prenatal/Postnatal Nutrition:
Dr. Chelsea Gordon
By the time a client enters my office for the first time, they're considerably confused about nutrition.
If not also worn out, frustrated, and overwhelmed.
They've bounced practitioner to practitioner, purchased expensive blood tests, taken the supplements, read health books, committed to all the diets, and subscribed to ideology guaranteed to help them. They've "tried everything".

Time and dollars later, the weight remains, the headaches persist, and digestive issues consume daily life.
There's a sense of betrayal many clients feel about their bodies.
If you're eating foods that don't work with your physiology, your body has to cope. Your body is surviving all you're throwing at it. It doesn't hate you. It's a super hero, and it deserves your respect.
Processing mountains of conflicting nutrition advice and endless health philosophies is exhausting. And heartbreaking when you don't get results.
My story.
My journey began when I spiraled into a chronic illness. Despite a wholesome diet, regular exercise, daily meditation, and two degrees,I spiraled into intense, chronic illness. This became my reality:
crippling fatigue
digestion that felt like being eaten from the inside out
a bloated belly that looked like I was pregnant most days
migraines that lasted ALL WEEK.
canker sores in my mouth and throat, making it very painful to chew and swallow
chronic aches and pains
A long and windy path finally led me to discover this: I had advanced Celiac disease (this took so long to discover that my tooth enamel eroded); 27 food sensitivitie; and multiple nutrient deficiencies that left me dealing with the symptoms listed above.
My journey was long, expensive, and challenging. It taught me what I now teach my clients in less time and with less cost.
After intensive training and ongoing nutrition therapy, I went from immobilized to restored, vibrant living. And yes, my weight normalized (I dropped 4 dress sizes).
In a nutshell, I'll help you hush the noise – the fad diets, the nutrition books, the celebrity doctors – so that you can hear what's needed for you. Most people find this helps them save time, money and energy.
My Specialties in Integrative & Functional Nutrition:
Autoimmunity:

Celiac disease, Hashimoto's thyroiditis

Food Reactivity:

Gluten & Other food sensitivities; Fatigue

Pain:

Migraines, headaches, inflammation

Digestion:




– IBS-C (constipation), IBS-D (diarrhea)




– Small intestinal bowel overgrowth (SIBO)




– Heartburn, GERD, bloating, flatulence

Weight, Binge Eating:

Intuitive Eating (making peace with food);
I help you find your personalized nutrition therapy needs based on your unique biomarkers.
Things like inflammation. Gut health. Nutrition absorption. Genetics. Mindful and mindless eating. Stress. Sleep. Barriers to change.

Ditch the idea that I'll give you black and white rules or a menu torn from a book. You're not a character in storybook. This is an educational and self-discovery journey.
We'll examine your chemistry, habits, lifestyle, skills, and your story. We'll customize your plan, and course-correct as we go.
Self-love, forgiveness and humor are elegant. I encourage you to use them.



Health problems are a drag. But stress and anger worsen health.
We might work along the edges of your comfort zone. Weight issues are often caged in emotional eating and binging.
Here's what I help you uncover for nutrition therapy:

Does your body absorb properly?
How is your digestion? Your gut is the seat of health.
How should you detoxify? It requires understanding your genetics and unique needs.
What do your genetics tell us, and how can we minimize risks?
Are you burning up vitamins & minerals quickly?
Is there anything getting in your way of behavioral change?
This video captures how I approach nutrition:
Great health is about peace, love and nutrition.

I approach healing encounters from a heart-centered philosophy.
My Current Professional Activity:
President of North Sound Dietetic Association
Board Member of Integrative & Functional Nutrition Academy
Food Sensitivities Educator, presenting to 100s of colleagues nationwide
Co-Founder and active member of Dietitians for Professional Integrity
Continuous training in integrative & functional nutrition
Mentorship to dietetic students and interns from several schools
Before I was a Registered Dietitian, here's what kept me busy:
I ran WIC's nutrition and breastfeeding program at the Inter-Tribal Council of Nevada.
I wrote educational materials for the weight loss program at the University of Nevada Reno's medical school.
I moonlighted as Head Start's nutritionist (Inter-Tribal Council of Nevada) for three years.
I worked as a physical therapy technician for six years (hospitals and rehabs)
I was an activities assistant on an Alzheimer's unit. I LOVED it!!
I was an EMT for a spell
I've taught yoga since age 19, and opened/ran two yoga businesses, earning the "experienced registered yoga teacher" distinction.
I've developed thousands of hours of therapeutic yoga classes and programs, which includes a Yoga Teacher Training Program.
My Honors & Past Leadership:
United Nations Youth Assembly – International Youth Delegate Presented to the UN Youth Assembly about helping advance the UN's Millennium Development Goals with the Art of Living Foundation & the Int'l Assoc. for Human Values.
Outstanding Nutrition Student – Nominated by my University professors
Henry Albert Public Service Award – with $500 stipend, awarded by my University
Student Liaison, Academy of Nutrition & Dietetics (AND)
Student Chair, Hunger & Environmental Nutrition (HEN)
My health is wildly different. I feel like a new woman!
I enjoy youthful energy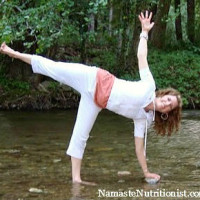 My balanced digestion feels strong and vibrant. . .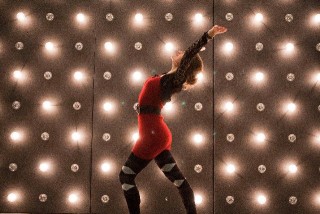 (Me at the Creative Live Studios. I was featured on The Right Brain Business Plan.)
Giving Back
Motivated by the belief that to those whom much is given, much is expected, my company supports several organizations. Read more on who we support here.
If you're interested in working with me, you can set up your appointment here.
What's next?
Sign up for free member bonuses here.
If you're ready to work with me, schedule your nutrition appointment here!
Let's stay connected!
Helping you make health your wealth,

Nutrition appointments are on Skype, via phone, or in person in Lynnwood, Washington, Snohomish County. If you're using insurance, you'll most likely be required to see me in person (insurance sets the rules on this).
206.486.5108
info@namastenutritionist.com