Let's face it. Living with diabetes is no simple thing. And figuring out what you can safely eat to keep your blood sugars within safe ranges – not too high, not too low – can be quite the learning curve.
When I first started training with diabetes educators, I was disappointed to learn that the vegetarian diet is pretty tricky for people with diabetes. Why?
One word. Carbs.
But what a bummer! Especially because pre-diabetes is on the rise. It's estimated that more than half of Americans now have it. And of those who have it, diabetes is not far behind – unless a person can turn around their lifestyle.
Add to this that the interest in plant-based diet is also increasing.
There has to be a solution!
Addressing carbohydrate balance is of primary importance with diabetes, pre-diabetes, and really, all people who wish to stay healthy and feel vibrant. Carbs have a direct impact on blood sugar levels.
Beans, legumes, and grains – all staples in the vegetarian diet – have a lot of carbohydrates. But that shouldn't be a reason to pull them all off the table. That's just too simplistic!
In fact, a diet heavy in plants of all varieties is probably just what the doctor should order. (And Dr. Bowers, the doctor that I work with, does order that for his patients!)
Check this out.
The Journal of Nutrition published findings that high intakes of powerful plant chemicals are associated with reduced diabetes risk, better blood glucose regulation, and lowered chronic inflammation.
A study of almost 2,000 people also found that many plant foods lower inflammation. Keep in mind that chronic inflammation is a key player in developing chronic disease, such as heart disease, diabetes, obesity and cancer. Obviously, avoiding chronic inflammation is essential.
The study focused on flavonoids found in herbs and vegetables, such as parsley, thyme, and celery. They also used anthocyanins found in red or blue-hue foods, such as berries, red grapes, and wine.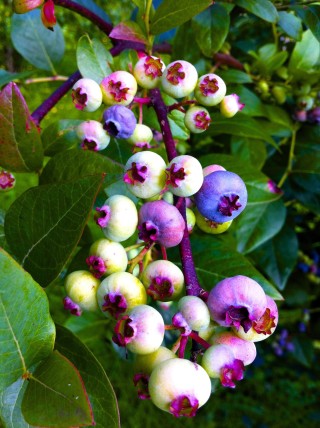 Gita Patel, our guest expert today, is very experienced with helping people thrive with a plant-based lifestyle. As a certified diabetes educator, she is skilled in helping people  create great health with diabetes.
"Helping people feed their health is my goal in life," says Gita Patel. "By making your kitchen into an 'instant take-out' hub and showing you how to stock your freezer and pantry with wonderfully healthy grains, beans, hummus, pesto, and one-dish meals that are ready to thaw and serve, you can put the concept of Feeding Health™ into action quickly and permanently."
In this podcast (you can download or play it above), we'll discuss:
How spices balance & stimulate the flavor profile and reduce cravings & calories.
Spices that regulate blood sugar & cholesterol
Spices that improve Beta Cell function
How to make instant take-out foods ready in your kitchen
How to get excited about being in the kitchen and grocery planning
Resistant starches – reducing carbohydrate absorption on a vegetarian meal plan.
How plant foods provide you with powerful plant chemicals that protect your health, especially for people with diabetes.
Gita shares from her vegetarian cookbook, Blending Science with Spices: Tasty Recipes & Nutrition Tips for Healthy Living. It is the culmination of her traditional Indian background, the varied foods she grew up eating, and her extensive training in modern nutritional science.
Please give me your feedback.
I'd love to hear what you, or someone you love with diabetes, likes to eat! Do you find it's easy to eat lots of plants, or are you scrambling for motivation and yummy ideas? Please let me know in the comments section below.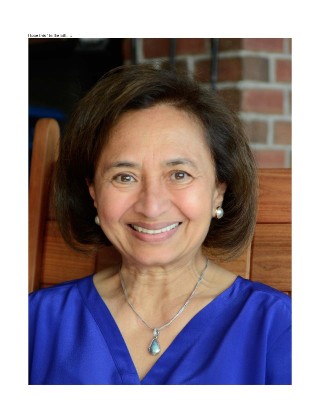 Gita Patel MS RDN CDE CLT LD is a registered dietitian, certified diabetes educator, and certified LEAP (Lifestyle Eating and Performance) therapist specializing in diabetes, women's health, heart disease, vegetarian nutrition, healthy aging, migraines, IBS, IBD, Celiac disease, gastrointestinal problems with food allergies, food sensitivities and food intolerances, and multiple sclerosis. Gita partners with individuals and organizations that need the science of nutrition translated into a healthy vegetarian lifestyle.
Ms. Patel was raised in a traditional vegetarian family in India, and her first experience with food involved health and medicine. Though initially Gita questioned her mother's faith in food as medicine, she later found herself studying the effects of foods on the body.
Find Gita at www.feedinghealth.com
Sources:
'Intakes of Anthocyanins and Flavones Are Associated with Biomarkers of Insulin Resistance and Inflammation in Women' by Jennings A, Welch AA, Spector T, Macgregor A, and Cassidy A, is published in the Journal of Nutrition on Monday, January 20, 2014.
Podcast: Play in new window | Download