(Instructions for downloading this audio HERE)
Read the full transcript here.
Blog post by Rebecca Potter, MH
The reason we get colds and flu is because our bodies are full of waste matter and toxins that bacteria and viruses love to feed on. The best thing you can do to prevent getting a cold and flu is keep your inner environment clean and free of waste and toxins created by unhealthy and mucus causing food. You do this by eating a healthy diet of whole fresh fruits and vegetables, raw nuts and seeds, and whole live grains. A totally cleansed and healthy person could walk into a room of sick people and not pick up a single virus or bacteria; they will pass you by since you have nothing for them to live on!
If you do happen to get sick, the most important thing to remember is to work WITH the body back towards wellness, which your body wants as much as you do. You can do this with proper nutrition and herbs. Remember to listen to what your body needs since no one knows your body as well you do.
Herbs to help prevent or treat colds and flu
Immune stimulating herbs- These boost the immune system's natural defenses against illness. They include:
Echinacea (definitely the most well- known). Try it in glycerin tincture form because it tastes as sweet as candy! By itself echinacea should only be taken for a week then resting a week.
Dr. Christopher's Immune System Formula, it can be used on a daily basis as a preventative tonic.
Others are astragalus, cat's claw, elderberry, ginseng, garlic, ginkgo
Febrifuge herbs- These herbs help reduce fever as it cools the body by removing heat. They include:
Bilberry, boneset, buckthorn, catnip, chamomile, elder, fenugreek, garlic, gentian, hyssop, pleurisy root, sarsaparilla, white willow bark, wormwood, yarrow, red raspberry leaf

To help break a fever:

Mix 1 oz of peppermint and 1 oz of elder flowers in a tea and take every 30 minutes until you perspire and then 2 T every 1-2 hours. It will break down congestion, equalize circulation while reducing the fever.
Diaphoretic herbs- These herbs help the body sweat toxins out through the skin and are often
used for fevers and cleansing. They include:
Yarrow (one of the best), chamomile, boneset, catnip, garlic, blessed thistle, calendula, lobelia, spearmint, and ginger.

For a great diaphoretic bath

, put 3 Tbsp ginger root in a tub of hot water and soak in it while drinking hot yarrow tea.
Expectorant herbs- They help the body remove excess phlegm and toxic mucus. They include:
Comfrey, mullein, licorice root, lobelia, slippery elm, fennel, garlic, peppermint, red clover, thyme, yarrow, milkweed, hyssop
Try this: Grate horseradish root and breathe it in. You will definitely feel your sinuses clearing!
Cathartic or laxative herbs- helping the elimination channels stay open so the body can rid
itself of toxins and waste allowing the illness to take root. These include:
Senna, cascara sagrada, turkey rhubarb, barberry, licorice root, bitter root, butternut
Dr. Christopher's Lower Bowel Formula is extremely effective at moving the bowels and detoxing at the same time. This contains cascara sagrada bark, barberry bark, cayenne, ginger root, lobelia, red raspberry leaves, turkey rhubarb root, fennel seeds and goldenseal root.
Alterative herbs- these herbs produce an overall improvement in the system as they purify and
clean the blood, which comes in very handy during illness. These include:
Plantain, red clover, garlic, echinacea, poke root, burdock root, chaparral, Oregon grape, sassafras, sarsaparilla, yellow dock
Garlic is nature's antibiotic, killing almost any virus or bacteria. It kills staph, salmonella, Candida, and herpes just to name a few. This cute old saying holds truth: "Eat onions in March and garlic in May, and the rest of the year your doctor can play." If you feel a sickness coming on, eat as many raw garlic bulbs as you can handle. You will be amazed at how fast it kills the offending bacteria or virus!
Herbal formulas for preventing or helping during colds and flu (All formulas are Dr. Christopher's)
Kid-E-Well

contains yarrow, elder flowers, peppermint, and echinacea. It provides a wonderful synergistic effect against illness, and it tastes good too.

Super Garlic Immune Formula

has apple cider vinegar, raw honey, garlic, aloe vera gel, wormwood, lobelia, marshmallow root, white oak bark, black walnut, mullein, skullcap, gravel root and plantain. It was originally called the "Anti-Plague Formula" and there is a good reason why! It delivers a thorough cleansing of the system and prevents anything harmful from getting the better of you.

The Lymphatic Formula

has plantain, black walnut, goldenseal, bugleweed, marshmallow root, and lobelia. It is fantastic for cleansing the lympth and purifying the blood.

Chest Comfort

contains ginger, bayberry, cloves, cayenne, and white pine bark. This is a strong expectorant formula with stimulant, immune boosting, and tonic properties, which helps neutralize and remove harmful toxins. If you feel something coming on, take 2 capsules every hour to prevent full blown illness.
Cold Season Immune Formula

contains garlic, rosehips, parsley leaf, watercress, androsemary. It stimulates the immune system and helps prevent allergies, flu etc. It contains bioactive components like flavonoids, organic acids, glycosides, and essential oils that help resist colds and flu.

Immune System Formula

has astragalus root, Siberian ginseng root, Echinacea herb and root, and Reishi mushrooms. You can use this on a daily basis to strengthen your immune system and act as a preventative formula.
Where can you get these herbs?
You can order any of the above formulas from me if they aren't in your local herb store. Just contact me at rebecca@iheartherbs.com
Dr. Christopher's formulas and herbs are some of the very highest quality therapeutic grade tonic herbs available. Dr. Christopher set very high standards for his formulas, which are still recognized today. They include only organic or wildcrafted herbs, which are subject to a series of rigorous tests to ensure quality, safety, and effectiveness. No fillers are used, and they only use vegetable capsules.
Disclaimer: Statements made about these herbs have not been evaluated by the FDA. These products are not intended to diagnose, treat, cure or prevent any disease. Anyone suffering from disease or injury should consult with a physician.
Dr. John Christopher founded The School of Natural Healing in 1953 to provide lifelong learners of herbalism a fantastic school in which to extend and enrich their herbal education. I highly recommend this school to anyone who wishes to learn more about the roles of nutrition and herbs in natural health and to be able to empower yourself, your family and your community.
If you would like to enroll in their first course, the online Family Herbalist Course, you can receive a savings of $300 if you sign up through my website, making the course only $195. Who knows, you may get hooked and be inspired, like I was, to go on and become a Master Herbalist!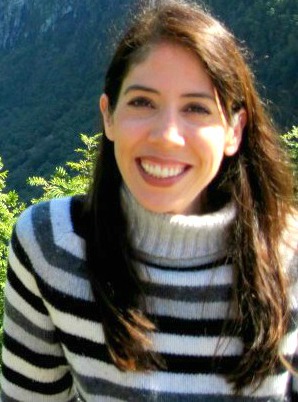 About Rebecca Potter: Rebecca Potter, MH, is a lifelong student of herbalism, a lover of herbs and natural healing. She feels passionately about sharing her knowledge and experience with herbs to empower all to achieve the greatest possible health potential. She received her Master Herbalist Degree from The School of Natural Healing and teaches herbal classes in her local area. She is the author of The Essential Survival Guide to Medical Preparedness. In addition to her herbal classes, Rebecca enjoys doing personalized herbal consultations. Connect with her on Facebook at http://www.facebook.com/iheartherbsfor tips and ideas on herbal healing and nutrition.
The School of Natural Healing and its graduates have put together a very detailed and helpful resource with articles and information about natural healing.
(Need help downloading the podcast? Click here.)
Podcast: Play in new window | Download