Remedies for Coping in Tragedy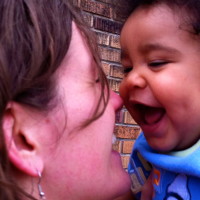 Of the many uncertainties that tragedy leaves us with, I know one thing is true: we must be warriors in our daily lives.
In the wake of Boston bombings, just a few short months post-Newtown, we feel vulnerable, confused, angry and raw. Why is this happening? What's wrong with this overcrowded, stressed, and unpredictable world? Many people say this is a world they do not want to live in, and this is a tragedy too. We all have important gifts to give, which can heal and grow the love that's neglected in our hearts. But how can we fully give our unique blessings when we are lost in despair, anger and defeat?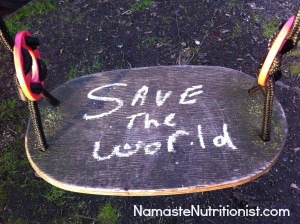 It's human to experience dark, disgusted feelings. Despite this, we cannot afford to get lost in  a sea of negativity. Anger is the Siren that kills what's lovely and precious in our hearts.
We must actively fight our tendency to take for granted what is good, pure, and beautiful about our lives. Become a warrior in the fight for your spirit and mind. You must consciously choose what you'll let into your precious field of awareness. This starts with controlling the amount of media drama you'll watch or read. You can't fix everything, so avoid wallowing in what is beyond your control. I'm not saying be ignorant and put your head in the sand. But when you keep your love strong and stay centered, your presence will stabilize others. This is a huge service to humanity.
Start with what you can fix. That means start with you. You can fix your mind, fix your perception, and fix your love.
Is there someone you need to forgive? Do it now.
Have you shared your love and appreciation with your near and dear ones? Don't wait.
Have you told your co-workers, teachers, and friends that they matter? Do it now.
Are you kind to strangers? Be kind, as each of us is fighting unseen battles.
Are you grateful or grumbling? You cannot be both simultaneously. The choice is yours.
Life is precious, short, and unpredictable. Remember your mortality. You don't know if you will make it to tomorrow. None of us are guaranteed anything, so be grateful. Start prioritizing what matters: love and inner peace. Of all the things I don't know about in life, I do know this: love and peace are worth pursuing. Everything – your health, your money, your reputation, your relationships can (and will) change.
Your love and inner peace are the only things that no one can take from you without your permission. But you must nurture them, or they will grow weak. When you are in a place of strength, you can bless the world and help forge the healing humans so desperately need. Won't you join me in this cause?
Please share your love, starting here. What is important to you? If you lost everything tomorrow, what/who would have mattered in your life? Share that with me in the comments below, and tell me how you're going to start prioritizing what matters.
Writing this post brought me to tears today. I hope you'll share it.
With love and hugs,
Frances