Relieve PMS Naturally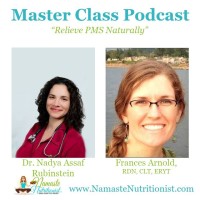 Premenstrual syndrome (PMS) causes some women (and their loved ones) to experience a dramatic, negative impact in their quality of life before periods. When a woman suffers with PMS, the men, women, and children near her also suffer. Am I right, fellas? (wink!)
Seriously, PMS is a very challenging condition that can present up to 150 different symptoms. These include fluid retention, fatigue, weight gain, breast tenderness, mood swings, irritability, depression and food cravings.
Common PMS Symptoms:
(Source: http://www.patient.co.uk/health/premenstrual-syndrome)

Psychological: tension, irritability, tiredness, feelings of aggression or anger, low mood, anxiety, loss of confidence, feeling emotional. You may have a change in your sleep pattern, in sexual feelings and in appetite. Relationships may become strained because of these symptoms.
Physical symptoms include: breast swelling and/or pain, abdominal bloating, swelling of the feet or hands, weight gain, an increase in headaches. If you have epilepsy, asthma, migraine or cold sores, you may find that these conditions become worse before a period.
In this podcast, Dr. Nadya Rubinstein shares simple, natural relief for PMS.
We cover the following:
What is PMS?
What are the symptoms of PMS?
What does a normal hormonal cycle look like?
Are there other forms of PMS?
How is PMS addressed?
What are the treatment options?
"Helping others towards better health and happiness has been a big part of my life's work. . . . It is my passion to inspire and empower my patients through the collaborative work we do together." – Dr. Nadya Rubinstein
Related Post: Is Dairy Setting You Up For Painful PMS?
Related Post: Can Gluten-Free Living Improve Your Pain?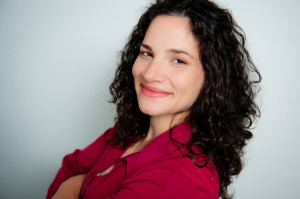 About Dr. Nadya Assaf Rubinstein grew up in Southern California. She attended Mount Saint Mary's College where she received her Bachelor's degree in Biology. She then continued on to complete her Master's in Human Development, specializing in Lactation Consulting from Pacific Oaks College. From there she attended Bastyr University where she received her doctoral degree in Naturopathic Medicine and a certificate in Midwifery. In 2010, she and her husband opened their naturopathic medical clinic, Natural Reflections Healthcare, www.nrhclinic.com, which is located both in Kirkland, WA and Mountlake Terrace, WA.
Dr. Rubinstein's clinical interests include family medicine, women's health, infertility treatments, pediatrics, and lactation support and education.
Dr. Rubinstein is happily married with three beautiful children. She is a huge advocate for midwifery. All of her children were born at home. She enjoys gardening, cooking, singing, crafts, swimming, dancing and traveling.
Podcast: Play in new window | Download