Kegels, Incontinence & Pelvic Pain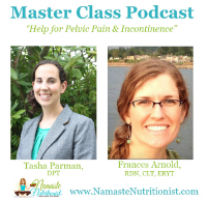 Ladies, are you doing your kegels correctly?
After Physical Therapist Tasha Parman describes them in this podcast, you might be surprised. I have now reformed my ways!
Like many people, you may think that urinary incontinence or pelvic pain is a problem of middle-aged and older women, especially those who've had a baby.
But even young women can suffer, regardless of whether she has been pregnant, her weight, physical activity, or urinary tract infections.
Apparently, this is an under-acknowledged issue in women's health.
I'll be honest: I was very surprised when I first heard about this.
Who suffers from incontinence:
25% of young women
44-57% of middle-aged women
75% of older women (reference)
Elite female athletes: 28% report urine loss during sport (Reference Nygaard et al, 1994)
Urinary incontinence is not just inconvenient embarrassing. It costs $19.5 billion for treatment (New Hope 2012)
In men, the prevalence of incontinence is much lower than in women, about 3% to 11% overall (Resource)
What we cover in this podcast:
Physical Therapist Tasha Parman explains this incontinence, pelvic pain, and ways to address it with physical therapy.
Did I mention that we also discuss how to perform your kegels correctly?
So definitely tune in!
Stress incontinence:
This is defined by involuntary leakage, often caused by coughing, sneezing or exercise. It usually is due to a weakness in pelvic floor muscles or over-stretched support tissues around the urethra. It is stress more common in Caucasian women.
Urge incontinence:
This is when the muscles around the bladder exert pressure for frequent urination. Folks with diabetes may be more likely to suffer. It is more common in African American women.
Resources:
About Tasha Parman, DPT: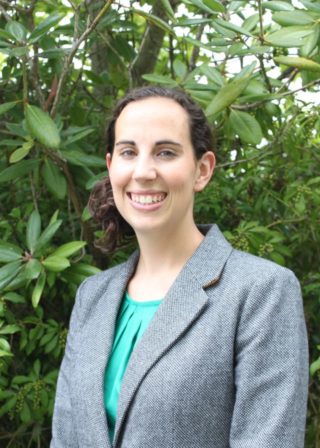 Tasha Parman is a licensed physical therapist and Executive Director, currently practicing at MOSAIC Physical Therapy in Mountlake Terrace, WA. She is a Board-Certified Orthopedic Clinical Specialist. Tasha helps people with pelvic floor dysfunctions and enjoys helping men, women, and children who suffer from incontinence, pelvic pain, constipation, and other pelvic health conditions.

If you're ready to improve your weight, energy, digestion, or aches and pains, you're in the right place. I can clearly recall the struggles I had with debilitating pain, fatigue, brain fog, food addictions and overweight. Now that my health is recovered, I help folks find freedom from their own food and body struggles. Be sure to grab my free cookbook while you're here!
Disclaimer: The information provided on this website is for educational purposes only and is not intended as medical advice. These statements have not been evaluated by the Food and Drug Administration, or the equivalent in your country. These products are not intended to diagnose, treat, cure or prevent any disease.
Podcast: Play in new window | Download