Incredible Health Benefits of Cranberries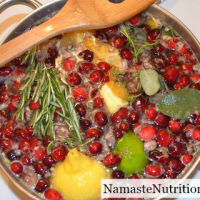 Pilgrims called them "Craneberries" because of the resemblence of Sandhill cranes in their blossoms. Most folks now call them "Cranberries". They grow on vines, not in water. They lay in bogs, which are impermeable beds layered with sand, peat, gravel, and clay. Native Americans used cranberries for food, dyes and medicine as early as the 1550's (or earlier?). European settlers adopted the Native American uses of the fruit and experimented with new uses. American whalers and mariners carried cranberries on their voyages to prevent scurvy (a vitamin-C deficiency).(Cooperative Extension, Maine)
In this article, I've cited several research articles. In some of them, I could not access the article because it's kept behind a pay wall. This is a pet peeve of mine, as much research is publicly funded. And we're thanked for our public funding by having to purchase each research article for around $15-$30 each. In these instances, I had to rely upon the abstract or summary of the research.
Five reasons why you should eat cranberries throughout the entire year
Although cranberries are most commonly eaten around the holidays in the US, these tiny berries pack a huge number of health benefits. Below, I'll list the benefits and share links to lots of recipes.
1. Cranberries protect your heart and help prevent cardiovascular disease:
Cranberries are one of the most powerful sources of flavonoids that offer strong antioxidant and anti-inflammatory properties. Cranberries have been shown to help prevent cardiovascular disease (CVD). (Ruel et al. 2007)
Cranberry juice was found to reduce atherosclerosis by protecting dangerous cholesterol markers from oxidation. These specific markers are known as lipoproteins low-density lipoprotein (LDL) and very-low-density lipoprotein (VLDL). (Steinberg 2009).
Another study reported that cranberry powder significantly reduced total cholesterol and LDL among 30 study participants who have Type 2 Diabetes. The protective cholesterol, known as high-density lipoprotein (HDL), significantly increased its ratio to cholesterol in the cranberry group. (Lee et al. 2008). This is all considered very beneficial for heart health. In this study, there was no effect of cranberry on fasting glucose or glycated hemoglobin levels.
In one study, men with elevated LDL and body mass index (BMI) were given low-calorie cranberry juice at various doses for several weeks. Significant decreases in oxidized LDL, systolic blood pressure, and the inflammatory markers were revealed at the end of the study. (Ruel et al. 2007)
2. Cranberries protect you from cancer and tumors:
There is a large body of research providing cranberry's anti-cancer benefits. Some of these benefits come from cranberry compounds that inhibit oxidative stress, which is responsible for much of our cellular aging and cell damage. Over the past 10 years, numerous in vitro studies have shown promise in cranberry suppressing tumor cell growth. (Herbal Medicine: Biomolecular & Clinical Aspects. 2nd edition.)
3. Cranberries protect your stomach from ulcers and bad bacteria:
H. pylori infection is positively associated with ulcers and gastric cancer and researchers presume that reducing H. pylori infection may reduce cancer risk. Antibacterial adhesion studies demonstrate cranberry inhibits adhesion from E. Coli bacteria and H. pylori bacteria in gastric mucus (Burger et al. 2000) and that adults consuming cranberry juice have significantly lower levels of H. pylori infection (Zhang et al. 2005).
4. Cranberries improve urinary tract health and reduce infections:
Since the 1980's, a body of scientific evidence has grown to support the use of cranberry in the maintenance of urinary tract health and reducing occurrences of urinary tract infections.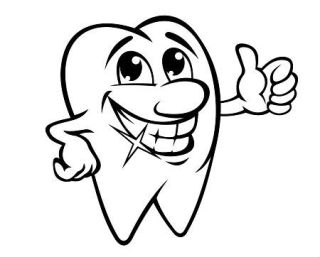 5. Cranberries improve oral health, reduce infections and cavities:
They are documented to help reduce oral diseases, dental caries and periodontitis. They inhibit several harmful oral bacteria and enzymes that degrade the extracellular matrix. They help block acid production, attachment, and biofilm formation that damage teeth. (Bodet, C 2008)
Selecting and Storing Your Cranberries:
Season: Fresh cranberries in season from October – December. However, dried and frozen cranberries can usually be found year-round.
Look For: Cranberries are white or red. Look for firm and bright cranberries in the produce section. Avoid bags that have brown, rotten or shriveled berries.
Storage: Store for up to two weeks in the refrigerator, or up to one year in the freezer. If frozen, you do not need to thaw before use. Before using cranberries, rinse and discard any discolored, shriveled or soft berries.
Recipes – any of these can be made Gluten-Free

Sauce & Relish
Beverages
Recipe/photo from www.WisconsinCheeseTalk.com
Appetizers
Vegetable Dish
Main Dish
Dessert
References:
Potential oral health benefits of cranberry. Crit Rev Food Sci Nutr. 2008 Aug;48(7):672-80. (PubMed)
Mol Nutr Food Res. 2007 Jun;51(6):692-701. Evidences of the cardioprotective potential of fruits: the case of cranberries. Ruel G1, Couillard C.
J Can Dent Assoc. 2010;76:a130. Bonifait L1, Grenier D. Cranberry polyphenols: potential benefits for dental caries and periodontal disease. http://www.ncbi.nlm.nih.gov/pubmed/20943032
Lee I.T, Chan Y.C, Lin C.W, Lee W.J, Sheu W.H. Effect of cranberry extracts on lipid profiles in subjects with type 2 diabetes.

Diabet Med.

2008;

25

:1473–7. [PubMed]
Steinberg D. The LDL modification hypothesis of atherogenesis: An update.

J Lipid Res.

2009 50:S376–81. [PMC free article] [PubMed]
Ruel G, Couillard C. Evidences of the cardioprotective potential of fruits: The case of cranberries.

Mol Nutr Food Res.

2007;

51

:692–701. [PubMed]