How to stop eating so much sugar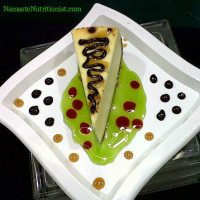 Sugar didn't used to be hidden in all our food.
During our hunter-gatherer days, it's estimated that humans ate probably 6 teaspoons of sugar per year.

Of course, we have no way of actually knowing exactly how much sugar our homo-sapien ancestors actually ate, and I'm not convinced that those exact amounts matter. What is clear is that sugar was a rare treat for those hardy hunger-gatherers. It was truly only found in-season fruit, root veggies, and rarely, honey.
Today, much of the sugar we eat is found in hidden sources.
The average adult in the US consumes between 75 – 156 pounds of sugar per year.

Soda, Little Debbie, Starbucks and Slurpee's would take tens of thousands of years (at least) to develop. Those were brutal times.
(Editorial note: USDA references on sugar consumption that I used previously in this blog post were removed or altered. I discovered from Marion Nestle that estimates change, depending on how the information is obtained.)
Sugar is addictive.
The more sugar we eat, the more of it we crave. Rat and human studies show repeatedly that sugar is as addictive as cocaine. In fact, given the choice between the two, rats will choose sugar over cocaine.
Sugar is robbing us
Sugar depletes our precious minerals minerals and serotonin. It erodes our mood and energy. It also feeds cancer cells.
And it is making us fat and stupid in the process.
Watch as John Oliver illustrates my point (starts at min. 3:30). Then scroll down to find solutions.

How do you stop eating so much of it?
If you're like me, eating less sugar has taken effort. You need alternatives.
And it's worth every ounce of effort that you put into it. The rewards for reducing your sugar intake include weight loss, less risk of diabetes, more focus, improved energy, healthier skin, better mood, and slower aging. Oh, and did I mention that your risks for dementia and Alzheimer's disease drop dramatically as you reduce your sugar intake?
Here are TEN simple solutions to cut back your sugar intake every day.

1. Death by a thousand stabs.
Small amounts add up. Just assume everything contains sugar until proven otherwise. It's in Lunchables, peanut butter, ketchup, bread, pickles, yogurt, mayo, salad dressings, granola, snack bars, crackers, dips, sauces, beverages, etc etc. If sugar is in the first few ingredients, it is probably too high. Strive to eat foods that have less than 6 grams of added sugar per serving.
2. You're being tricked by food companies. Yes, it's on purpose.
Food manufacturers hide the bad and glorify the good. Example: A Vitamin Water label says it contains 13 grams of sugar per serving. Not bad, you shrug. But did you notice that one bottle contains 2.5 servings? That's 33 grams of sugar in your "health drink". You can put that overpriced sugar water back on the shelf. Instead, try my other low-cost, flavorful water beverage ideas.
3. Low Fat = High Sugar (usually)
Check out your low-fat yogurt and compare the sugar content with a candy bar. Take a look at your low-fat dressing. With almost all of my clients, I recommend that they enjoy full-fat foods to nix the dangerous sugar. In fact, fat is far healthier for us than we've been led to believe. I'll take fat over sugar any day.
4. You got to move it, move it.
Physical activity releases endorphins that give you an immensely satisfying "high". This high can be enough to help you forget about your hankering for a sweet treat. This added bonus of being more fit may give you the incentive to stay away from sugar longer. Oh, and physical activity stabilizes your blood sugar.
5. When you're "Jonesin'" for a sweet fix, make a smoothie.
Or eat a piece of fruit. Use stevia instead of sugar or artificial sweeteners. These ideas go a long way. Check out my blog post on tips for making yummy smoothies that help satisfy a sweet tooth.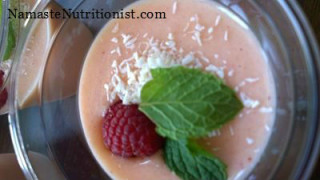 6. Stop eating fruit like it's a main course.
Modern fruit varietals are selectively bred to be the sweetest possible. Fruit is loaded with sugar. Consume up to 3 servings per day, or maybe a little more in the summer (during fruit's real season). But for goodness sake, don't eat it by the bucket-load. Fruits that are lower in sugar are berries and apples. However, any piece of fruit is better than a candy bar. =0)
7. Watch out for flavored yogurts.
Many brands, including Tillamook and Dannon, contain more sugar in one serving of yogurt than in a single candy bar. When it comes to yogurt, read your labels. Opt for unsweetened yogurt. I purchase 2% or whole yogurt because the fat mellows out the yogurt's natural tang. Then, I add some sweet fruit or a dab of honey to control the sugar.
8. Jump off the fruit juice bandwagon.
Contrary to public opinion, fruit juice is not a health food. It's great for anyone who is experiencing bottoming-out blood sugar, as it will quickly revive it. However, it is a significant source of straight fructose sugar, and this concentrated dose of fructose is unhealthy for your liver. Personally, I only drink juice with a cocktail.
9. Go to parties and social events prepared.
Eat something ahead of time so that you have your cognitive function intact when making food decisions. (We all have had those days when we're famished and we raid the junk food reserves.) Have a snack with you, just in case the spread is mainly processed, sugary desserts. If you're hungry, you'll be more likely to splurge on a lot of treats that you'll later regret.
10. Learn how to feel good with non-food sources.
Since sugar is something we naturally seek when sad or stressed, pick up another activity. Try creativity, cuddles, exercise, meditation, playing with children, pets & friends, committing random acts of kindness, volunteer work, etc.
Helpful Resources For Reducing Your Sugar Intake:
Book: Lick the Sugar Habit
I read this book because the author relates well to sugar addiction. Dr. Nancy Appleton cured herself of chronic illnesses by changing her diet. In Lick the Sugar Habit, she explains how it worked for her, and how it can help you too through a variety of simple techniques, and mouth-watering, healthful recipes.
Please comment:
What's your biggest sugar struggle? Is sugar hard to give up because it's too easy to find, or because it's comforting, or because it's a strong habit? Share your thoughts with me so I can help offer more advice that relates to you!

This post contains an affiliate link with Amazon.com.