Help shape my new weight success program + a gift for you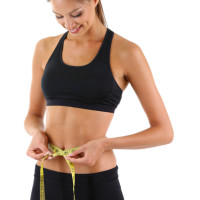 I'm working on bringing years of my professional weight loss coaching online so that more people can access my support. Plus, there will be community. Lots of it.
I'm really jazzed! So many of you have told me that this is what you're seeking: something convenient, affordable, and online.
If you are like the majority of Americans who need some support with improving their weight, you know that dropping the weight, and maintaining it, can be one of the hardest things to do!
Please take this quick survey to help me understand your wants and needs. I want this program to be just right for you!
Your responses will help create this online program!
All you need to do is follow this link to answer the survey questions. In our tests, it took 5 minutes to complete. Your responses are confidential.
You'll select a weight loss gift to receive at the end of the survey. Here is the gift selection:
5 essential strategies for weight loss when eating out
11 ways to transform your weight with mindfulness
"Foods that make you thrive" grocery shopping list
Audio Interview: How to stop struggling and get what you want (in health and in life) with hypnotherapist Bea Soyla
Feel free to share this with your friends! Please complete the survey by August 15th.