You know the feeling of being stuck.
It's that demoralizing sensation that you're not getting anywhere. That you're wasting your precious time and energy. That's when you start to think maybe you should give up.
I've been there too. I've given up on hopes and dreams. And I've regretted it. Thankfully, I've learned successful strategies that help me stay committed to worthwhile pursuits, even when it's really tough.
If you have ever given up on a dream, or are close to it, then this webinar on creating miracles is just what you need to keep yourself going.
This is why I'm writing to you. I don't want you to give up. I've learned that success is about strategy and support.
What do you dream of having, being, or doing?
You may have a dream to lose weight, have more energy, or to have a baby. Maybe you just want to feel happier and have less anxiety. Maybe you dream of earning good money and making a meaningful impact on the world. Perhaps you want to help heal the planet by championing environmental or important social issues.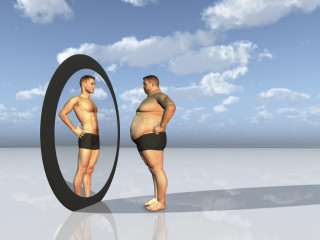 But sometimes, reaching your dreams is harder than you ever imagined.
Maybe you don't feel strong enough, talented enough, energetic enough, motivated enough, focused enough, or supported by those who care about you.
Maybe you've put your dreams on the back burner too many times, and you're starting to wonder if your dreams are even realistic.
Maybe you've failed a few times, as we all have when reaching for anything worthy of our efforts. This leaves you with eroded confidence and wondering if you have what it takes to keep fighting for what you believe in.
You might feel it would take a MIRACLE to get what you want at this point.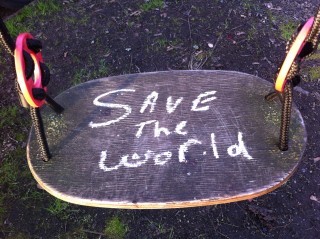 If you have ever given up on a dream, or are close to it, then this webinar on miracles is the right medicine. It's all about those miracles you may feel you need.
You're invited to join people just like you at this webinar who need to successful strategies that support dreams and miracles:
"The 3 Secrets to Living a Life Filled with Miracles".
This webinar is a truly helpful gift. It's presented by two of my dear mentors, whom I started working with on this exact subject last year. They are: NY Times best-selling author, Marci Shimoff, and best-selling author, Debra Poneman.
They have created incredible lives for themselves and are two of the most compelling teachers and transformational coaches that I know.
This is an event you don't want to miss.
For over 30 years, both Marci and Debra have been sharing with people all over the world the knowledge and tools to create powerful daily miracles.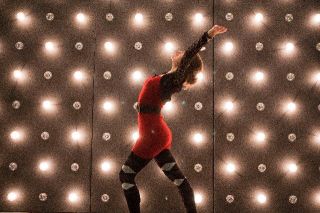 These 3 Secrets are not the usual talking points about the Law of Attraction. What Marci and Debra have to share is so powerful that no matter what is going on in your life or how insurmountable your circumstances may seem, your life will be filled with daily miracles. All you have to do is show up and implement what they teach.
Click here to reserve your spot on this free online seminar.
They'll also be sharing:
– The #1 reason why your dreams seem to be just outside your reach
– What you're doing that's blocking miracles and dreams from materializing, and how to stop doing it
– Why the way you're using the power of intention might actually be creating more struggle in your life
– How to begin to experience true self-love
– And much more…
This FREE event always fills to capacity, so be sure to reserve your space here.
Decide in advance what miracles you'd like to manifest because during this LIVE online seminar, they'll tell you exactly how to create them.
First decide how you would like your miracle to show-up….
– Have you experienced some success and happiness, but there's still an emptiness that you long to fill?
– Do you feel tired and overwhelmed and don't know how to get your life "in the flow" or your mojo back?
– Do you desire deeply fulfilling relationships and can't understand why they elude you?
– Would you love to have that one special heart-and-soul-mate?
– Are you frustrated that you're working hard and not making the money you want — or the impact on the world?
I absolutely know that it's time for you to be free of these struggles and that your miracles are within your reach
Remember, it takes sound strategy and loving support to fully realize your dreams and goals. You'll receive many strategies and tools that will help you succeed.
And once you begin to use these strategies, you will experience an immediate shift. I am speaking from my own experience!
To realizing your dreams and goals,

P.S. Should you decide to invest in their incredible year-long coaching program, I will make a small commission. But even if this weren't the case, I would still share this powerful free webinar with you because it's priceless information. I use what I've learned everyday, and am grateful for how much it's helped me shift my life and thinking.
P.S.S. Even if you can't listen live, register and they'll happily send you the recording after the event is over. Please click here to register