Creamy Curried Squash Soup Recipe (Paleo, Gluten-Free, Vegan)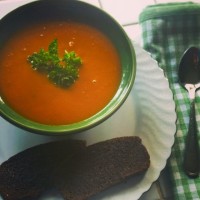 Fire-topped trees. Sugar-perfumed air. Hot cocoa and blanket snuggles. Autumn has particular intentions that melt the hearts of even the hardest person. The comfort foods unique to Fall are finally here. Warming spices marry in nurturing broths.

This is the best time of the year.
In a hungry flurry, I whipped out this meal last week.It's born from a spirit of hmmm, what can I throw together?, as opposed to what do I need from the store in order to make this recipe?That's how most of my recipes are made.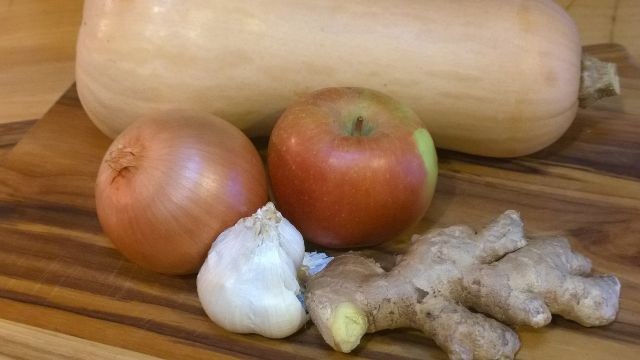 These ingredients boost your immunity
Ginger, garlic, onion, tomato, curry seasonings, cayenne pepper, squash, carrots, apples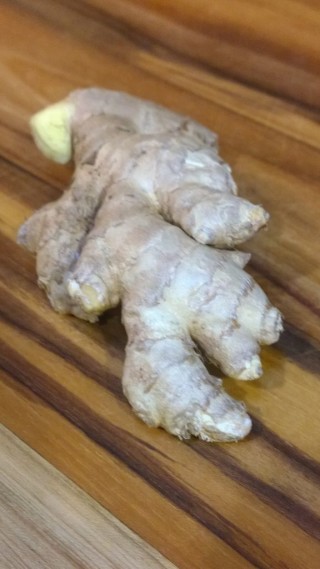 Leave strict rules at the door.
Don't have squash? Use extra carrots. Or use yams or sweet potatoes.
Here are pro tips for home-cooked meals
You don't need to peel your carrots or ginger. Just wash and chop coarsely.
If you have a strong blender, you don't need to peel your squash either. Just cook until soft and then puree well. You can bake the squash in advance, remove the seeds, and cut just enough to fit into the pot. Or, if you're working with fresh squash, cut just enough to fit into the pot. You've got it.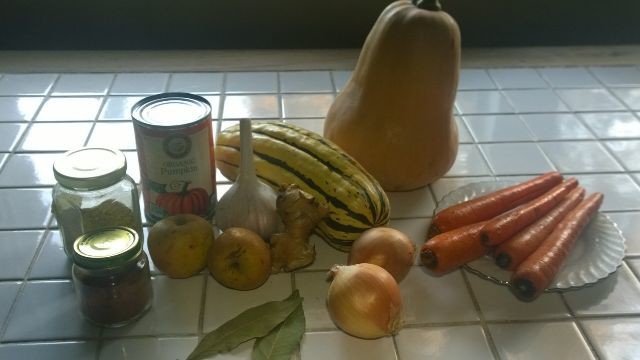 Since you're blending this soup, why be a perfectionist about chopping? Just make sure it all can fit in the pan and be completely submerged by water.
For additional gut support & protein, consider adding approx. 1/4 cup gelatin (homemade or store bought).
For additional vegan protein, consider blending 1 can white beans into this soup.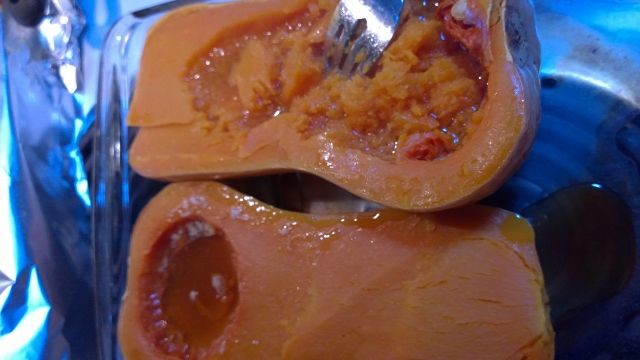 Ingredients
1 med onion
2 large cloves garlic
1-2 tbsp avocado oil, for sauteeing
2-ish cups baked, orange-flesh squash (if baked and soft, I generally add the peel)
2 small (or 1 large) apple – mine were from a neighbor's tree, type unknown
5-ish carrots, chopped (not peeled)
*Optional: add 1 can pumpkin puree for extra creamy texture
8 cups broth, vegetable or chicken
2 bay leaves
2 tbsp ginger, chopped (or 1 tbsp dried)
Salt to taste
Cayenne pepper to taste
Seasoning option #1:
1 15-0z container Curry Simmer Sauce (mine is from Trader Joes)
Seasoning option #2: (use these together)

2 tbsp Garam Masala
1-1/2 tbsp curry powder
12-oz ish canned tomatoes
1 cup whole milk or coconut milk
Instructions
Add oil to pan. Sautee onion over medium heat until lightly translucent.
Add chopped garlic and ginger. Sautee 3 minutes.
Add chopped carrots, apple(s) and any more raw veggies.
Add broth. Veggies should be submerged beneath water. Bring to a boil, then allow to simmer over medium-low heat.
When veggies are tender (or close, about 45 min), turn off heat.
Add pumpkin puree
Remove bay leaves. Add seasoning option #1 or #2.
Using a hand-immersion blender or stand up blender, blend until smooth. (For a stand-up blender, you may have to do this in batches.)
Adjust seasonings as needed, bless & serve. =)
Now, let me hear from you.
Which version will you try? Will you make it paleo, go vegan, or keep it as it is? Please let me know in the comments below. =0)