Updated Feb 25, 2016 (Originally published Nov 28, 2012)
When you love yourself, you love the world. When you love the world, you change the world.
A riddle for you. What's one thing that allows happiness to blossom, makes health flourish, and can make you cry like a puppy lost in the snow? You guessed it. Love!
Okay, but enough about non-specifics.
Let's talk about the type of love the majority of us haven't nurtured enough.
Your parents, teachers, and Sunday School teachers probably didn't do the best job teaching you how to cultivate this love. And like a flower without sunshine, it wilted and withered.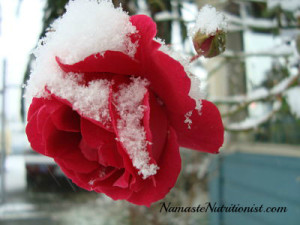 Know what I'm talking of yet? That's right, Self-love!
Not the ooey-gooey, dodo-brain Self-love. Nor the self-obsessed, egotistical type of love for Self.
I'm talking about the type of self-love that both respects and reveres life energy. Yours and others.
This love encourages you to exercise and eat a salad. To go to bed on time. To get a massage. To pick happiness over being right. To love yourself with all your flaws. To love the flavors that you are.
This is the stuff that dreams are made of.
Love for Self generates the energy to work toward healing, despite the long battle. It lends you the courage to ask for the raise you deserve. And it helps you walk away from abusers.
"Surviving is important. Thriving is elegant." – Maya Angelou
Here's the thing. I'm a BIG fan of this self-love stuff, but I'm no professor. So, I invited Maria Williquette, friend, therapist and yoga teacher, to shed some light on the matter. She gave a lovely interview and wrote an insightful blog post on the subject.
In them, Maria helps unearth the qualities necessary to open up to self-love.
Self-love brings the space and self-care needed for our lives to blossom. Our health restores. Our relationships and life are energized. We have more fun. Our capacity to love and give grows. Enthusiasm and inner-peace dominate our days.
Doesn't that sound deliciously divine? Better than a box of Girl Scout Cookies, in my humble opinion (and we know those are hard to beat!).
You know that our society isn't quick to reinforce self-love and compassion an essential nutrient in life. But luckily, you can access a quick dose of it right now.
You deserve to hear these messages and take them to heart. It's not indulgent. It's essential to thriving.
Treat yo self, Darlin'!
What's in this podcast:
Join Maria Williquette and me in unpacking precious gems that can help us achieve deeper satisfaction with daily living. Maria, a marriage & family therapist and yoga teacher, helps us navigate the sometimes thorny terrain: Challenges in self-love, forgiveness, emotional eating, managing stress, when to work with a therapist, and more. This is a very insightful interview, one worthy of listening to at least a couple of times. I hope you'll share this interview with those you care about too.
Now, I want to hear from you!
In the comments below, please tell me your relationship with this topic. Some questions:
Do you feel comfortable or challenged with self-love?
How do you express love toward yourself?
How does this shift how you show up in the world?
(Instructions for downloading this audio HERE)
Check out Maria's blog post on How to love yourself here.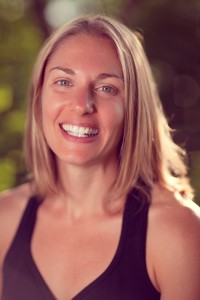 Who's Maria?
Maria Williquette, MA, LMFTA, RYT believes that everyone has the capacity to grow and to heal and as a registered yoga teacher and a Marriage and Family Therapist, Maria gets to collaborate with and witness people every day as they change their lives!  Maria teaches yoga and sees therapy clients at her private practice in Seattle. Maria's approach to therapy combines the holistic and body oriented stances of Eastern Philosophies and Mindfulness Practices with current incarnations of Attachment, Systems, and Existential oriented therapies. When working with yoga as a healing modality, Maria brings to the table 14 years of experience as well as a deep and intuitive understanding of the practice. In both therapy and yoga, Maria is constantly looking to unearth the deeper meanings so as to find ways of moving through life with more richness, tolerance, and joy.
Contact her with questions or to schedule a free consultation. Maria believes that everyone has the right to quality healing services and as such she offers intentionally low prices and sliding scale work when necessary. She also welcomes all people with all of their complexities and will work with you respectfully to help you find the life path that is most authentic to you.
Maria's website: movingforwardstayingpresent.com.
Links shared in this interview:
Kristen Neff: http://www.self-compassion.org/
Roshi Joan Halifax: http://www.ted.com/talks/joan_halifax.html
Wild Geese by Mary Oliver http://www.panhala.net/archive/wild_geese.html
(Need help downloading the podcast? Click here.)
Podcast: Play in new window | Download